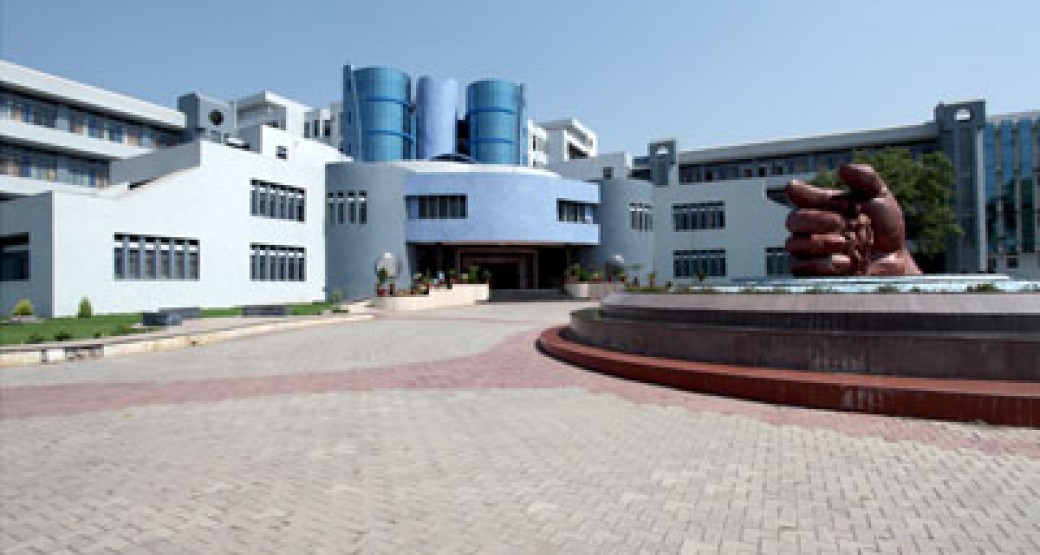 MD Radiology

|

Admission

|

fees Structure

|

Bharati Vidyapeeth Medical College Pune
(Bharati Vidyapeeth Pune Admission & fees) : MD Radiology is a 3- year-long postgraduate course in medicine, the minimum eligibility for which is an M.B.B.S competed with a 1- year compulsory internship. As part of the curriculum, students are offered advanced insight into subjects such as Radio Physics, Basic Concepts, Production of X-Rays, and Interaction of Radiation with Matter, Radiation Detection and Measurement, Radiography, Fluoroscopy, Special Radiography, Computed Tomography, Ultrasonography etc.

Bharati Vidyapeeth Medical College, Pune MD Radiology Admission Procedure & fees Structure
Bharati Vidyapeeth (Deemed to be University) Medical College, Pune (MD Radiology Admission & fees) was established in February 1989 and is renowned for its academic excellence and infrastructural facilities. It was initially affiliated to the University of Pune till it became a constituent unit of Bharati Vidyapeeth (Deemed to be University) in April 1996.
The College is situated on main Pune – Satara Road in the southern part of Pune city about 5 km. from Swargate (one of the major bus terminus in the city). The Medical College and attached teaching hospital occupy 25 acres of land on a sprawling lush green campus.
Direct Admission & Fees MD Radiology Bharati Vidyapeeth Medical College Pune
VISION: To transform Bharati Vidyapeeth (Deemed to be University) Medical College, Pune into a "CENTER OF EXCELLENCE" in the field of Medical Education & Research and to cater to national as well as global health care needs.
MISSION: Social Transformation through Dynamic Education
GOAL: To train the students to be COMPETENT, COMPASSIONATE & CONFIDENT physicians to meet the health care delivery needs of the society.
The University and the College have been awarded 'A+' Accreditation (Third Cycle) by 'NAAC' in 2017, Category-I Deemed to be University Grade by UGC and 'A' Grade by Ministry of HRD, Government of India.
Bharati Hospital & Research Centre, Pune along with its Infection Control Committee, Ethics Committee, Blood Bank and Emergency Medicine department are NABH accredited. The Clinical Laboratories are NABL accredited.The college & the attached hospital is approved as a 'Centre of Excellence for Mother and Child Health & Eclampsia' by Indian Council of Medical Research (ICMR), New Delhi. Bharati Hospital has been awarded the A + grade by Government of Maharashtra under the Mahatma Jyotiba Phule Jan Arogya Yojana (Formerly – Rajiv Gandhi Jeevandayee Arogya Yojana).The College and the degrees offered are recognized by the Medical Council of India. The College is listed in the World Health Organization's directory of recognized medical educational institutions. The students of this College are eligible to appear for USMLE and PLAB examinations.
There are 28 departments in the college offering 03 Undergraduate, 27 Post Graduate degree and 08 Diploma, 05 super specialty (DM, MCh) programmes. In addition 32 Post-Doctoral Fellowships, PhD in 09 subjects, numerous short term and fellowship certificate courses and some need based programmes are also being conducted.Overall the college provides for an excellent student friendly teaching learning environment. The attached hospital not only functions for clinical training of undergraduate and postgraduate students but also caters to the medical needs of a large segment of population of East Pune as well as the surrounding rural areas including poor and needy patients. There is a constant thrust on faculty development, competency based curriculum, research and innovative teaching learning environment. At each step the college strives to fulfil the vision of the organization 'to be a world class university for Social Transformation through Dynamic Education'.
Infrastructure
The Medical College has a beautiful lush green campus and very good infrastructure, which is an excellent expression of modern architecture. Apart from the college and hospital building we have a canteen, separate UG and PG and intern hostels, animal house, gymnasium, playground, staff quarters, RHTC and UHTC campus.
The total built up area of the college is 23690.27 sq.mt. and that of the hospital is 33445.09 sq.mt. Rural Health Training Centre, Lavale has built-up area of 2482.20 sq. mt. and Urban Health Training Centre at Sadashiv Peth is 232.25 sq. mt.
Smart Classrooms:- The 03 main lecture halls in the college with capacity of 180 each are air-conditioned with smart classroom and virtual classroom facilities. These include interactive projectors/boards, Wi-Fi access, two way audio video conferencing facilities, lecture capture system, mobile biometric attendance etc.
We also have 02 air conditioned conference halls and 02 auditoriums of seating capacity of 450 and 550.
Central Library:-
houses 18127 books, 176 journals (national : 88, international : 88) 5300 reference books, 3100 titles and 3771 bound volumes. The reading hall which is open 24 hours accommodates 300 students. There is a library management software (SOUL 2.0).
Digital Library:- has 44 terminals that provide access to online books and journals. We are connected with 3 online databases (National Knowledge Network, MUHS, DELNET). Many electronic journals are available through these portals (2074 – MUHS, 1900 – DELNET). A proprietary software (E-PASS) is also available. We have developed an institutional repository.
There are separate boys' and girls' hostels for undergraduate students and a separate residents and interns hostel facility. Two new hostels (UG boys and girls) have been built having all modern amenities considering the current needs of the students. All the resident doctors have been provided with well-furnished shared accommodation. All hostels are well furnished with recreational facilities like TV, internet, indoor games facility etc.
The campus also has staff quarters for faculty members and non- teaching staff. There are 72 one and two BHK furnished apartments in the campus. Playground for outdoor games like cricket, football, basketball and a well-equipped gymnasium are also available in the campus.
Rural Health Training Centre :- at Lavale has a built up area of 2482.20 sq.mt and provides comprehensive health care to a population of almost 65,000 in 10 villages. The center is fully equipped with diagnostic and therapeutic facilities along with residential facility for staff and trainees. The RHTC serves as a rural field practice demonstration area for undergraduate students and interns.
Urban Health Training Centre:- at Sadashiv Peth caters to 61,000 population spread over 9 wards of Pune Municipal Corporation area providing multispecialty OPD and basic diagnostic facilities.
Admission & fees MD Radiology Bharati Vidyapeeth Medical College Pune
Courses Informations
Details of Recognitions
Bharati Vidyapeeth Medical College Pune MD Radiology Fees & Admission Details 2021
Admission Procedure
UG Admissions – (MBBS) 2022-23
Notes:
MBBS and Post Graduate Admissions are carried out through Director General of Health Science (DGHS), New Delhi.
For further details please visit the website http://mcc.nic.in
Fees are to be paid by Demand Draft in name of "Principal, B.V.D.U. Medical College, Pune", payable at Pune
For online payment, please visit http://www.bharatividyapeethfees.com
PG Admissions 2022
Notes :-
Hospital 
Bharati Hospital Research Centre Pune
If You Are Looking for Direct Admission & fees  in MD Radiology Bharati Vidyapeeth Medical College Pune
Contact 
If You are Looking For a Management Quota Seats In MBBS / BDS / MD / MS Courses
Contact Below Provided Mobile No.

Mr. RAHUL RATHOR 09035924718, 08880893336
Our Offices Locations: We are based In PUNE / DELHI / INDORE / NOIDA & BANGALORE.