Get B.E/B.Tech Direct Admission To Bangalore Institute of Technology after completing your class 12th through management quota.
Bangalore Institute of Technology also known as BIT, Bangalore was established in the year 1979 spread over 15 acres of campus.
BIT is the first college in Karnataka aggregated with a fully-fledged computer science engineering degree.
Currently, it has more than 9 undergraduates, 11 postgraduate and Ph.D. engineering programs available for admission.
More than 3 thousand students from all parts of India are studying engineering courses at Bangalore Institute of technology.
BIT, Bangalore has all modern facilities for technical education including research centers, laboratories, auditorium, seminar hall, hostel, canteen and sports facilities for boys and girls.
BIT is located on the same campus of KIMS medical college at K.R.Market, Bangalore which is the center of the city.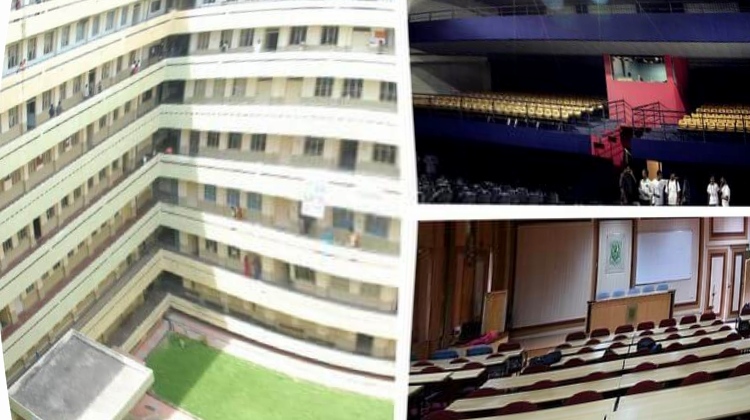 Bangalore Institute of Technology is owned and managed by Vokkaligara Sangha trust.
The Vokkaligara Sangha Trust was founded in the year 1906 to promote educational aspirants from agriculture family.
This trust runs medical, engineering, dental, nursing, law, science, commerce, pharmacy, nursing, management colleges in Bangalore.
Bangalore Institute of technology has pioneered itself in the field of engineering education has more than 38 years of experience in technical education.
BIT, Bangalore is under VTU University, approved by NBA and AICTE, ranked among top ten engineering colleges of Bangalore.
It has also been awarded one of the top engineering colleges in the South zone teaching postgraduate, undergraduate and Ph.D. engineering courses.
BIT has a huge demand for B.E/B.Tech admission among engineering aspirants after completing class 12th.
BIT, Bangalore can be joined either through Comed-k and K-Cet entrance exams else through management quota seats available on basis of class 12th marks.
BIT Bangalore Engineering Entrance Exams
Comed-K: 30% of total seats are reserved in BIT for Comed-k counseling for students from all parts of India.
K-CET: 50% of the total seats in BIT are allocated through K-CET Counseling conducted by KEA only for Karnataka state students.
COMED-K,  K-CET exams are held every year for B.E engineering degree courses admission in private, government and deemed engineering colleges in Karnataka.
Bangalore Institute Of Technology Admission Procedure
Through Entrance Exams:
Apply for K-CET entrance exams for Karnataka students who have completed their 10th and 12th from state boards.
Minimum Cut-off
BIT, Bangalore >> Rank must be below 5 thousand
Apply for Comedk entrance exams for students outside Karnataka looking for admission in BIT must score good rank to secure a seat.
Minimum Cut-off
BIT, Bangalore >> Rank must be below 8 thousand.
Through Management Quota:
25% of seats in Bangalore Institute of Technology is reserved for B.E direct admission for students from all parts of India looking to join bit on class 12th marks.
Donation for Direct admission in BIT for all branches of engineering may differ but the per year tuition fees is the same for all B.E Courses.
Bangalore Institute Of Technology Placements
Top Companies located in Bangalore are the major partner for campus selection at BIT.
The highest secured package is 16 lakhs for computer science engineering and 11 lakhs from civil engineering.
BIT is able to provide 100% campus selection every year with an average package of 4 – 5 lakhs per annum.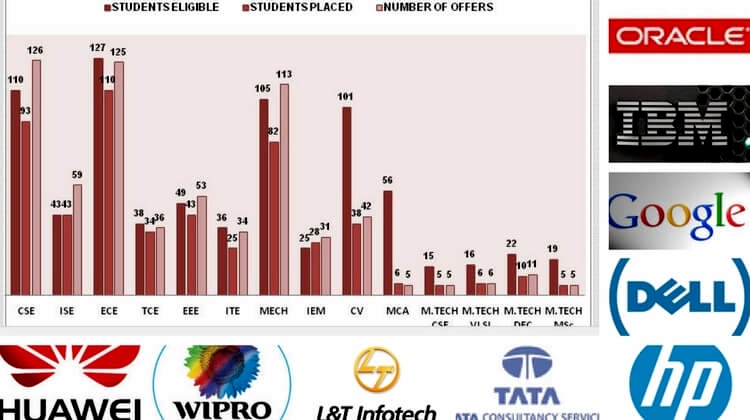 BIT, Bangalore B.E Engineering Course Fees
Comedk Fees Structure:
Tuition fees lakhs per annum is 2 for students joining BIT through Comedk counseling.
K-Cet Fees Structure:
70 thousand Tuition fees per annum for students joining BIT through KEA counseling.
Management Quota Fees Structure:
2 lakhs Tuition fees per annum for students joining BIT through class 12th marks, a donation is also charged for direct admission seats depending on the choice of branch.
Hostel Fees:
Hostel Fees at BIT campus is 70 thousand for food and accommodation for all B.E students.
Bangalore Institute of Technology Engineering Programs
Undergraduate B.E Engineering Programs:
Civil, Computer Science, Electronics, Electrical, Instrumentation Engineering, Information Science, Industrial Engineering, Mechanical, Telecommunication.
Postgraduate M.Tech Engineering Programs:
Computer Network Engineering, Computer Science Engineering, Machine Design, Manufacturing Science, Structural Engineering, Signal Processing, VLSI & Embedded Systems.
Also, Ph.D. and research programs are also available in all branches of engineering at BIT, Bangalore campus.
Bangalore Institute Of Technology Direct Admission
Book a direct seat in BIT, Bangalore without appearing in Comedk or KCet entrance exams through management quota seats.
Management Quota seats are available for all branches of engineering on basis of class 12th marks.
The minimum eligibility criteria for direct admission in BIT is 45% marks in PCM 12th for B.E Courses.
For Management Quota seats donation amount for seat booking along with application form filled with all details of the candidate has to be submitted to college admission office in person,
Vokkaliagara Sanga Trust is completely in charge of management quota admission at BIT, Bangalore.
To book the seats you need to pay the donation amount in Demand draft in the favor of Bangalore Institute of Technology.
To know more about donation fees for BIT, you can visit the college campus in person along with your 12th marks card to know the details.
Admission Consultancies in Bangalore will also provide useful information about donation fees and guide you for the seat bookings at BIT.
Other top engineering colleges in Bangalore for direct admission similar to BIT, Bangalore
[RVCE] RV College of Engineering
[BMSCE] BMS College of Engineering
[MSRIT] Ramaiah College of Engineering
[PESIT] PES University
[DSCE] Dayananda Sagar College of Engineering
BIT College, Bangalore Reviews & Feedback
BIT is one of the top 5 engineering colleges in Bangalore aggregated by NBA, AICTE
Bangalore Institute of Technolgy has been awarded as Top 16 private engineering college in south one, Top 19 private engineering college in India and Top 61 engineering college among all private & government engineering college of India.
Bangalore Institute has an excellent record in campus selection with almost 100% hiring in top companies.
The average package for selected students is 4 to 5 Lakhs per annum.
We provide direct admission in Bangalore Institute of Technology through management in a low budget package than college offering to parents and students for direct seats.
To know more about BIT, Bangalore admission procedure subscribe for email newsletter below.