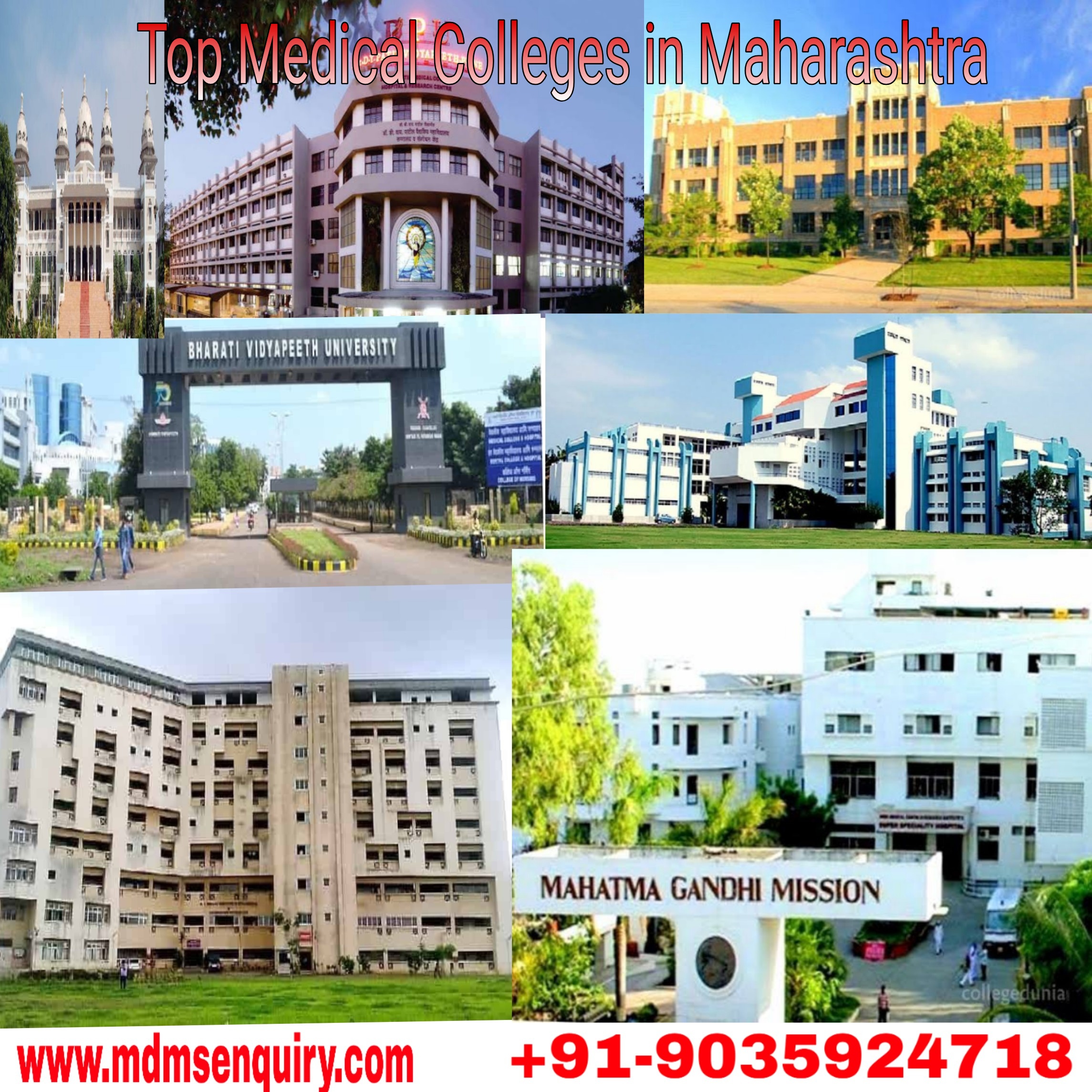 Top Medical Colleges in Maharashtra
List of Top Medical Colleges in Maharashtra: Maharashtra has many top medical colleges that are equipped with latest technologies and admit students from several states
Maharashtra is one of the best place for higher medical education.
So many top medical colleges of this state, which have been assessed based on the courses offered, quality of education, faculty and infrastructure.
Armed Forces Medical College AFMC is one of the best medical colleges of India.
AFMC Medical College Established in 1948, it has been consistently ranked among the top ten medical institutes of the country.
The institute provides in service training to medical graduates and post graduates, paramedical staff and nursing cadets.
AFMC College offers MBBS, BSc (Nursing) and post graduation programs like MD/MS.
Grant Medical College The foundation of the Grant Medical College was laid in 1843.
Grant Medical College located in the capital of Maharashtra, Mumbai and is considered a top-notch medical institute of the state.
Medical College Spread over an area of 44 acres, it operates through 46 buildings and shapes the career of thousands of medical students.
Seth Gordhandas Sunderdas Medical College popularly known as the KEM Hospital, it is one the leading medical institutes of India.
Founded in 1926, it is located in Mumbai.
It is funded by the Municipal Corporation of Greater Mumbai and is deeply dedicated to provide higher education to underprivileged sections of society.
Apart from traditional degree programs, it also offers some short term medical courses.
Topiwala National Medical College Started in 1921, TN Medical College is associated with the Nair Charitable Hospital, Mumbai.
It holds a special place in the hearts of Mumbai people as it was the first Indian medical college in the city under the British Empire.
Podar Medical College, Mumbai is solely dedicated to Ayurvedic Medical Science.
Apart from this, it also offers traditional postgraduate courses in MD and MS.
Started in 1942, it is sought by those who wish to carve a niche in the Ayurveda way of living.
Maharashtra Institute of Medical Education and ResearchEstablished in 1995 by MAEER's MIT, MIMER is affiliated to the Maharashtra University of Health Sciences.
It provides state-of-the-art education to students through a combination of liberal management, highly qualified and experienced faculty, adequate and latest clinical material, latest educational facilities and excellent environment.
Bharati Vidyapeeth Medical CollegeStarted in 1989, this medical college is affiliated to the very well-known Bharati Vidyapeeth Deemed University of Pune.
It has a well-maintained traditional library with highly equipped laboratories, well-qualified faculty, excellent infrastructure and digital library.
It also offers diploma medical courses in addition to degree programs.
K J Somaiya Medical CollegeEstablished in 1991, KJ Somaiya Medical Center is also associated with KJ Somaiya Hospital and Research Center.
KJ Somaiya Located in the heart of Mumbai, the college and the hospital are spread over an area of 22 acres.
The courses offered include MBBS and MD in Pediatrics.
The college has been upgrading itself with latest techniques and equipment to meet the changing demands of education methodology and to give birth to well-skilled medical professionals.